Controlling Keynote for iPad via an iPhone or iPad
It is not possible to control Keynote on your iPad directly from another device.
However, we have created an app to solve this problem.  Conference Pad is our wireless presentation controller; from one iOS device, you can display a presentation on one or more other devices, including attached projectors.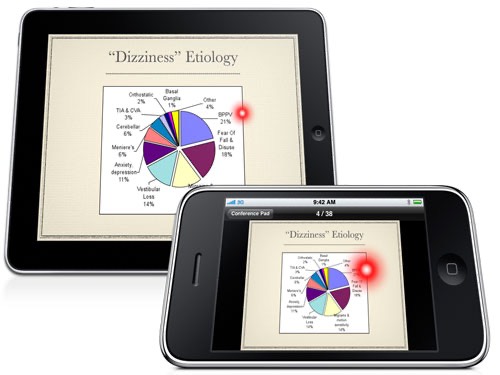 Please see its page for more information and the App Store link.